DNJ Sports Photography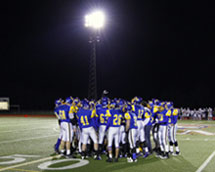 DNJ Sports Photography, located in Broome County, NY, offers all aspects of professional photography. We offer High School Senior Pictures, Family Portraits, Product Photography and of course sports photography for Binghamton, NY and surrounding communities.
DNJ Sports Photography is passionate about the quality of our photography and the images we produce. Take a look through some of the Action Sports Albums and see for yourself. Some of the sports we shoot include basketball, baseball, cross country, football, lacrosse, soccer, softball, track, volleyball, golf and motocross including professional and amateur events. We know sports, we know photography, and we know what makes a great sports photograph.
Some of the amateur and professional sporting events we have shot include the BC STOP-DWI basketball tournament, Binghamton Mets Professional Baseball, AMA Professional Motocross and Supercross, Dick's Open Professional Golf Tournament, Binghamton Senators Hockey, NY State High School championship football, field hockey, basketball & baseball games, The Chris Thater Memorial Professional Cycling Event, and the LG&T Professional Tennis Tournament.
DNJ Sports Photography is located in Endwell, NY part of the Greater Binghamton Region of NY state and covers events in the entire Southern Tier region of New York State including Binghamton, Endwell, Endicott, Elmira, Horseheads, Johnson City, Ithaca, Moravia, Groton, Lansing, Maine, Norwich, Oneonta, Owego, and Vestal, NY.